Shop Our Phone Case Collections Your phone case should be as unique as you are
Custom Phone Cases
Your phone case should be as unique as you are.
Customize Your Case
Your phone, your style.
Your phone case should be as unique as you are! We make it easy to show off your style with your own photos and designs, using our case customizer! The latest Samsung, Apple iPhone and Google Pixel phone models are available to customize by you. Try it out today!

10% Off* Your First Order With Coupon Code: CUSTOM10
DESIGN YOUR CASE
Discover Our Best Sellers
CaseMogul has the latest Samsung, iPhone & Pixel models available
We'll repair your phone when others can't.
We're a globally certified team with an industry leading warranty. We'll repair your phone faster and for less than you think.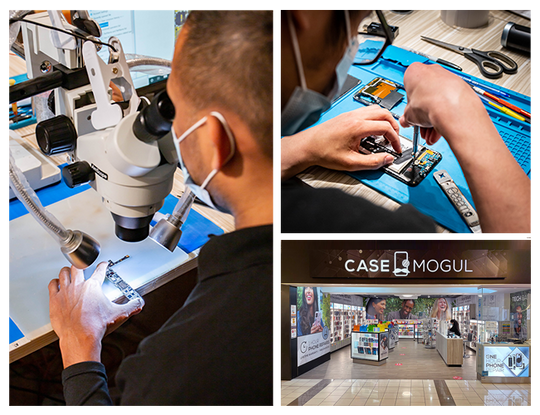 We'll repair your phone when others can't.
We're a globally certified team with an industry leading warranty. We'll repair your phone faster and for less than you think.
No problem goes undiagnosed at CaseMogul. We can fix smartphones, tablets, laptops, gaming consoles and other electronic devices. There's a reason why other repair shops come to us in a pinch.
BOOK A REPAIR
What People Are Saying About Us
With 12 locations across western Canada, you can trust us for all your device needs, in-store and online!
Frequently Asked Questions
If You Don't Know, Now You Know :)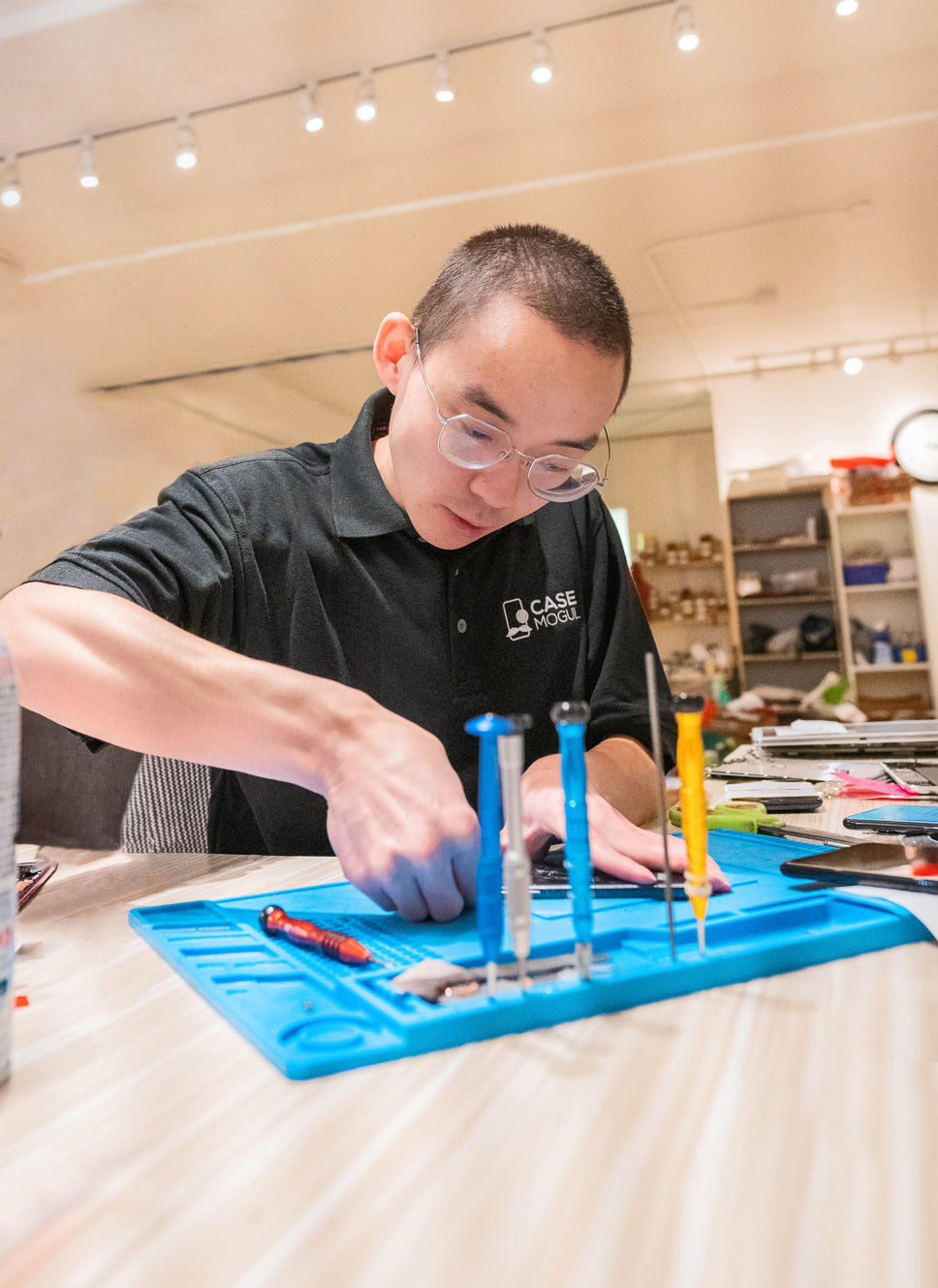 What is your shipping policy?
CaseMogul ships to anywhere in Canada for free! We will be using Canada Post shipping so you can expect typical Canada Post shipping times.† †Some exceptions apply. Qualifying amount may change. The free shipping credit offer applies to select items for delivery by standard shipping only. Offer is not applicable towards the shipping costs for returned items or towards the purchase of online gift cards. Offer is not valid on previous purchases. Offer valid only while supplies last and not applicable to cancelled orders due to out-of-stock merchandise. No cash value.
Will I ever be charged more than I was quoted?
No, we will always give you a call ahead of time to get a confirmation before we proceed with any additional work.
I'm not sure what is wrong with my phone, is there a fee to do a diagnosis of what's wrong with my phone?
No, we do not charge a fee to diagnose your phone. We'll always do a free diagnostic for your device and confirm cost and timing with you before proceeding.
If you attempt to repair my device but was ultimately unsuccessful, is there a fee for your labour and your services even though the phone was not fixed?
We have a No Fix, No Charge policy. If we are unable to fix your device, then we will not charge you anything for our services!
You repaired my phone and now there is something else wrong with it, what do I do?
Most of our repairs come with a Lifetime Warranty! Certain parts (such as batteries) are excluded due to wear and tear, but will still come with a 90-day warranty. If you are having any issues at all, give your repair location a call and we would be happy to assist you.
How do I get a status update on my phone or smart device repair?
You can call your repair location directly for a status update. The phone numbers for all our locations are in our main menu under "Find a Location". Alternatively, if you have your ticket number, you can search your status online by clicking "Check your Repair Status" under the tab "Our Repair Services" as well.
What does your limited lifetime warranty‡ cover?
We cover any manufacturer's defects, which includes everything outside of physical or water damage caused by the user. If you are ever in doubt, you're always welcome to give us a call or bring it by the store. We we want to make sure you're 100% happy with our workmanship, so don't hesitate to reach out. ‡Limited Lifetime Warranty applies to select repairs made solely by CaseMogul only. CaseMogul has the right to refuse any warranty claim due to, but not limited to customer action or inaction. The Limited Lifetime Warranty waives select repair costs only and does not include shipping to CaseMogul locations, or any other additional costs. Battery repairs, charging port repairs, and iPhone motherboard repairs carry a 90-day repair warranty. Conditions and terms may change without notice.
Is there someone I can contact to ask questions about creating a custom phone case?
You can email us at customcase@casemogul.com.
What can I do to help me keep my battery working properly?
There are a number of things to keep your newly installed phone battery working properly.
This article will have all the information.
A reminder, not taking good care of your battery may result in voiding its warranty.